posted by
Justino Mora - Admin
on
Fri, 08/03/2012 - 17:31
Thousands of Immigrants Nationwide Gear Up to Apply for Deferred Action on August 15
On Friday, officials at the United States Citizenship and Immigration Services (USCIS), a branch of Department of Homeland Security (DHS), announced that an application will be made available August 15, 2012 for qualified new immigrants who seek Deferred Action, also known as the Aspiring Citizen immigration status.  The immigration process will allow new Americans to fully contribute to nation's strength and vitality. The Deferred Action for Childhood Arrivals application is open to immigrants who came to the United States as children and meet several criteria.
To read the new guidelines visit: http://tiny.cc/USCIS-DA-Guidelines
The following are statements from members of the California Dream Network and the Coalition for Humane Immigrant Rights of Los Angeles (CHIRLA), a regional immigrant rights organization with national impact, based in Los Angeles.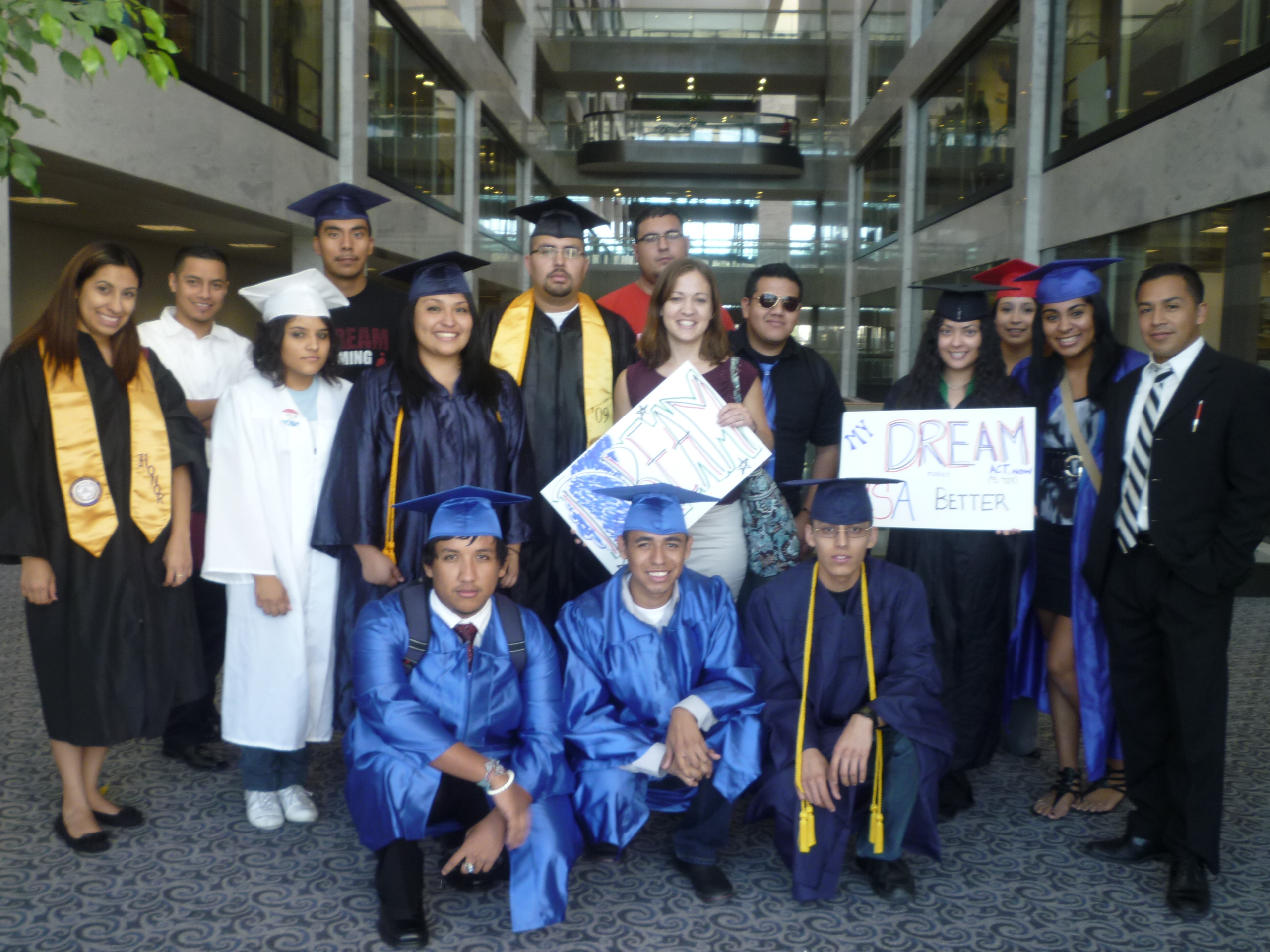 Angelica Salas, CHIRLA's Executive Director -- "Today's announcement sheds more light on the set of regulations USCIS will use to determine eligibility for thousands of qualified young people who seek the right opportunity to make America proud.  
We appreciate Director Mayorca's emphasis on making confidentiality a robust part of this process and we look forward to encouraging potential applicants to apply without fear.  While the application forms are completed and in the hands of our nation's hope and future, we urge the community to remain informed and involved."
Myrna Ortiz, CHIRLA's California Dream Network organizer and coordinator.  -- "Nothing replaces having the right information to make informed decisions.  We welcome the clarity in the guidelines and we will work extra hard to get the news to the community.
While we bemoan the emphasis on punishing youth whose offenses are generally considered minor, we call on USCIS to stand by its word that every application will be reviewed based on the totality of its merits."
Justino Mora, CA Dream Network Board Member and student leader.  -- "The first question that comes to mind is, how do we guarantee USCIS will review each application thoroughly and fairly?  
I strongly believe that all of us along with the White House, DHS, USCIS, and the American people will come to see this action as an initial step to recognize that new American immigrants are an integral part of this nation's backbone."
To read the new guidelines visit: http://tiny.cc/USCIS-DA-Guidelines