posted by
Justino Mora - Admin
on
Wed, 04/20/2011 - 17:49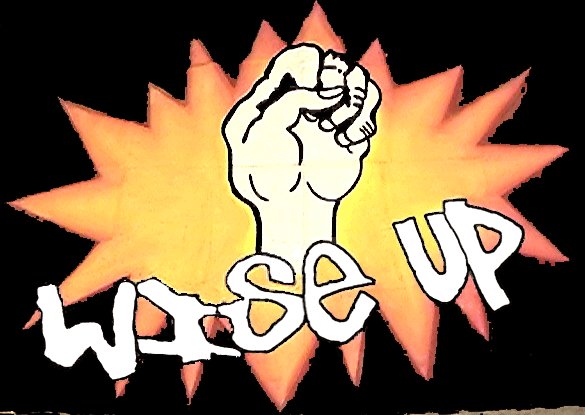 Founded
2001
 About
Wise Up! is a group for high school students in the Los Angeles Area to work together to bring just change for their community
 Description
As undocumented students graduated from California High Schools year after year they didn't know what their future would be like without a college education. Soon they realized that there was a need to organize to change the injustice that these hardworking students were facing. They needed to be able to pursue a higher education regardless of their immigration status. Shortly after Wise Up! was born, and took this on as a campaign by engaging students from all parts of Los Angeles in this struggle. After doing student organizing, and working with other immigrant rights groups, Former Gobernor Gray Davis signed Assembly Bill 540 (AB540) into law on October 2001. Because of that organizing, now undocumented students have the opportunity to pay in-state tuition at any California college or university, if they meet the AB540 requirements. The law went into effect on January 1st, 2002, allowing student to continue on with their higher education.
 General Information
Wise Up! is a youth component of the Coalition for Humane Immigrant Rights of Los Angeles (CHIRLA). We are composed of immigrant and undocumented youth that organize other students to change the injustices that our communities deal with everyday. Through education and leadership building, we create leaders who spearhead the struggle of youth in the immigrant rights movement.
Mission
Vision: A society in which every individual is respected regardless of his or her cultural background, ethnicity, race and legal status.
Since 2001, CHIRLA's Wise Up project has been the foundation of immigrant youth organizing in Los Angeles and across the state of California.  This youth leadership project grew from immigrant youth's absence from the conversation about immigration reform and immigrant rights.  CHIRLA was crucial in ensuring that the immigrant youth voice was heard across the county.  Wise Up! was born when immigrant students began mobilizing to support  the passage of AB540.  After months of dedicated activism, Wise Up! witnessed history being made when then-Governor Gray Davis signed the bill into law on October 12, 2001.  And by the following week, Wise Up! launched a new campaign: to pass the Student Adjustment Act and DREAM Act legislation in Congress. 
CHIRLA's Wise Up! Founders graduated High School, many with honors, and were some of the first undocumented students to benefit from the passage of AB540, which went into effect in January 2002.  Accepted into four year universities and colleges, they continued their fight for justice by founding some of the original campuses chapters in what is now called the California DREAM Network (CDN), active in 38 colleges and universities across the state.  Wise Up! also led the way in other ways by building coalitions and networks such as the Los Angeles DREAM Team in 2003 and Orange County DREAM Team in 2004.
Ten years later, Wise Up! continues to be one of the few High School student-led groups focused on immigrant youth, and has now expanded to over ten High Schools here in Southern California.  Wise Up! has trained over 2,000 student leaders in the last 10 years, and these have gone on to organize and train countless others. We are proud to honor the Founders of Wise Up! and their program dedicated to the empowerment of youth through organizing and leadership development.  They have given a voice to generations of immigrant youth advocates in California and across the nation.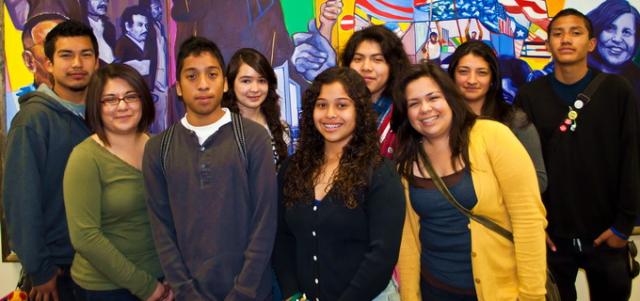 For more information:
Pedro Trujillo
Youth Organizer
[email protected]
213-353-1333 Ex: 228
Jacqueline Amparo
Academic Coordinator
[email protected]
213-353-1333 Ex: 240