posted by
Justino Mora - Admin
on
Tue, 04/17/2012 - 17:16
The California Student Aid Commission, California Cash for College, CA Dream Network, and community organizations will host a statewide, interactive CollegeWeek Live virtual event, California Dream Act Day, Friday, April 20 from 9 AM to 6 PM. California Dream Act Day will assist high schools, college campuses, students, parents, and community members in applying for 2012-13 California Dream Act financial aid.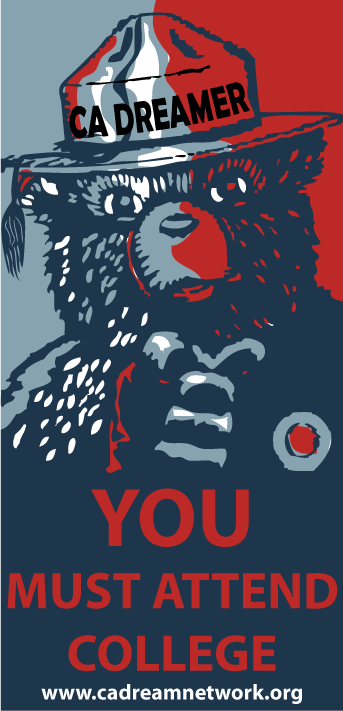 To participate in the CA Dream Act Day on 4/20 register at www.collegeweeklive.com/cacfc.  Students  who register and attend the virtual event on 4/20 could receive one of two $500 Dream in Action scholarships.
To find a live video event near you visit: http://tiny.cc/CADreamActDayMap
The California Dream Act of 2011 provides state financial aid to California students who meet the requirements for instate tuition under Assembly Bill 540. The Dream Act Application for 2012-13 was released by the California Student Aid Commission Monday, April 2, 2012.
California Dream Act Day this Friday April 20, will provide live, interactive morning training sessions beginning at 9 AM for high school counselors, college campus staff and community members to learn about the new application. Beginning at noon, students will have a variety ways to participate in line by line sessions to apply for Dream Act Institutional Aid.
Parents can also join these sessions which run until 6 pm. Students or parents can participate in online chat sessions to have their questions answered.
Event partners include the Office of Assemblyman Gil Cedillo, Coalition for Humane Rights of Los Angeles (CHIRLA), CollegeWeek Live, The Consulate General of Mexico in Sacramento, Educators for Fair Consideration, League of United Latin American Citizens, and the Los Angeles Area Chamber of Commerce.
Organizers have created viewing events at campuses to participate in the CA Dream Act Day. To find a live video event near you visit: http://tiny.cc/CADreamActDayMap