posted by
Justino Mora - Admin
on
Wed, 05/23/2012 - 13:32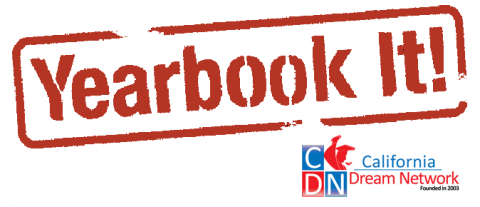 Tell us your story, your family's story, the movement's story!
Last year as we celebrated the passage of the CA Dream Act and a decade of work since AB540, we decided to embark in an exciting journey to capture and document the history, struggles, and successes from the unique perspective of Wise Up!, CHIRLA, the CA Dream Network, and immigrant youth in a yearbook.
The Dream Yearbook Project is moving forward but we need the participation of the people that made these victories possible: YOU!
This is your book and we need your voice to tell the story. But this will not be your typical publication; it will capture over a decade of struggle, tears, and joy in an untraditional way.
Send us a poem, quote, short video, journal entries, pictures, newspaper clippings, and drawings that:
-    highlight your participation
-    show your family's struggle
-    reflect on the first action you participated in
-    capture obstacles you've faced in and out of school
-    illustrate your activism and leadership
Or anything else you would like the world to know about the immigrant youth movement.
It is important that history reflects a real understanding of how immigration and education policies affect everyday life in America.
Please send your submission via e-mail with "Dream Yearbook" in the subject to [email protected] by June 8th! It can be in PDF, WORD or JPEG format. Make sure to include your name, e-mail, and phone number in case we have any follow up questions.
The first five people to submit an entry will receive a free yearbook!